NOVEMBER 2016
OCTOBER 2016
OCTOBER 2016
AUGUST 2016
AUGUST 2016
JUNE 2016
MAY 2016
MAY 2016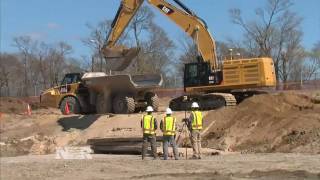 MAY 2016
MAY 2016
MAY 2016
MAY 2016
MARCH 2016
JANUARY 2016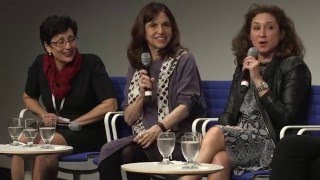 DECEMBER 2015
NOVEMBER 2015
AUGUST 2015
JULY 2015
FEBRUARY 2015
FEBRUARY 2015
MARCH 2013
DECEMBER 2014
NOVEMBER 2014
OCTOBER 2014
JUNE 2014
MAY 2014
MAY 2014
MAY 2014
APRIL 2014
DEC. '13 - JAN. '14
DECEMBER 2013
NOVEMBER 2013
OCTOBER 2013
NOVEMBER 2016

Sotheby's, Christie's and Phillips Take Different Paths to 'Sold!'

"The air has got quite thin at the top," said Wendy Cromwell, an art adviser based in New York. "There used to be at least two bidders on most of the lots, but now there is usually only one. Guarantees do provide cover for the lots and give a sense of security. But what do the totals mean in terms of profit? We're blind."

AUGUST 2016

Art Demystified: What Is The Role of Art Advisors?

""Simply put an art advisor educates a client, helps to focus their interest, and provides access to the best quality artworks within a given budget," New York-based art advisor Wendy Cromwell tells artnet News in a telephone interview."

JUNE 2016

Can the Billionaire Class Save a Floundering Art Market?

Asian collectors are "very active," said Wendy Cromwell, a New York art adviser who works with American clients. "I am competing against them. I have been hearing from galleries: 'Oh, this is on hold for an Asian client."'

MAY 2016

Experts Weigh In on the Complexities of New York Auction Week

"There is still a very enthusiastic and deep pool of buyers," New York advisor Wendy Cromwell pointed out. As for the absence of mega-expensive works, she said, "Auctions are a very public forum in which to sell, and given the uncertainty in the presidential election year and the uncertainty in how hedge funds have performed, along with global economic and civil instability, it all just created an environment that's not as optimistic for sellers."

MAY 2016

Nightly Business Report - May 9, 2016

MAY 2016

A Preview of a 'Gigaweek' at Auction Houses, Whose Big Sales Are Smaller Than 2015's

"A sea change has occurred at auction," said Wendy Cromwell, an art adviser in New York. "The night sales are smaller, the estimates more conservative, the guarantees less exuberant, the great works fewer and far between." At the moment, Ms. Cromwell added, collectors will not part with masterworks "unless they are offered ridiculous sums of money."

MAY 2016

Ganek's Mini Hitler, Basquiat's Devil Star in Trimmer Sales

"There's less risk and therefore fewer masterpieces," said Wendy Cromwell, an art adviser in New York. "You are seeing the fallout from the course of business that was unsustainable. It was extraordinarily expensive for the auction houses to maintain the facade of those big sales and watch the profit erode."

MAY 2016

Damien Hirst, Gagosian Reunite Over Pickled Sheep at Frieze Fair

"Wendy Cromwell, an New York art adviser who has seen the installations at Frieze and on Madison Avenue, agrees. "I see now as an opportunity to get back into his market at a reasonable level," she said. "He is a game changing artist and he will stand the test of time."

MARCH 2016

Exodus at Sotheby's Plunges Auctioneer Into Murky Waters

"There are a lot of empty offices at Sotheby's right now, as one of the world's principal auction houses sees a string of departures of high-level staffers. The unprecedented shakeup follows a losing battle with an activist investor, a change in leadership, and a pricey acquisition of an art advisory firm, and it puts the auctioneer in a dicey position just before one of its big sale seasons."

JANUARY 2016

With Acquisition, Sotheby's Shifts Strategy

"...It's clear that Sotheby's needed a new strategy," said Wendy Cromwell, an art adviser based in New York. "They bought three talented individuals, which is an excellent business decision. But from an advisory perspective it's rife with conflict..."

DECEMBER 2015

Art Basel Miami Salon - The Ethics of Art Advising

Wendy Cromwell, Independent Art Advisor, Founder Cromwell Art LLC, New York; Jo Backer Laird, Patterson Belknap Webb & Tyler, New York; Jill Kraus, Art Collector, New York; Mary Sabbatino, Vice President and Partner, Galerie Lelong, New York

NOVEMBER 2015

New York's $2 Billion Fall Art Auction Season

New York's fall art auction season is in full swing and hundreds of millions of dollars have already exchanged hands for Impressionist, Post-War works and more. In the spring, art collectors forked over $2.7 billion but with financial turmoil in emerging markets, a record breaking season this time is in doubt. Bloomberg's Ramy Inocencio heads to Sotheby's and Christies to see how sales are faring. (Source: Bloomberg)

AUGUST 2015

The New Hired Guns in a Wild West Art World

..."There is a new breed," said Wendy Cromwell, former president of the Association of Professional Art Advisors, "an independent contractor — kind of like black ops, like a hired gun — who can get you what you need in a tough, changing environment."... Photo: Bernard Berenson, exemplar of the old-school art adviser. Credit David Lees/The LIFE Images Collection, via Getty Images

JULY 2015

Why are Gagosian, Pace, and Zwirner Signing On for the Seattle Art Fair ?

"If Chicago can have a fair, and Dallas, too, why not Seattle?" asked Wendy Cromwell, art advisor and principal of New York's Cromwell Art... Photo: William Kentridge, IF YOU HAVE NO EYE, 2014, linocut printed on a selection of non-archival dictionary pages, collaged and attached with archival tape to a backing sheet of Arches paper. Photo: Courtesy of Greg Kucera Gallery, Seattle. Photo: James Turrell, Suite from Aten Reign, 2014, suite of three Ukiyo-e Japanese-style woodcuts with relief printing. Photo: Courtesy of Richard Levy Gallery, Albuquerque.

FEBRUARY 2015

When Art Buyers Need Help

Art advisers tend to work for clients with very big budgets. Many such buyers, who often are pressed for time, are willing to pay substantial amounts for guides who help them identify highly desirable artists and pieces, and who negotiate the best prices for those works. Wendy Cromwell, principal at the art advisory service Cromwell Art LLC in New York City, says her clients expect to spend at least six or seven figures on their art purchases. Ms. Cromwell, who is also president of the board of the Association of Professional Art Advisors, says that in most cases it isn't worth the adviser's time, or the client's money, if the budget is less than roughly $30,000.

FEBRUARY 2015

Riggio Made 53% on His Twombly Work But Yours Might Flop

"Even if it's something by Cy Twombly, who is so established, you are making a judgment call to pay a certain price for a certain quality," said Wendy Cromwell, an adviser at New York-based Cromwell Art. Twombly's blackboard paintings, created from the late 1960s to the early 1970s, are his most coveted. Another 1970 "Untitled" painting of loops on a gray background fetched $69.6 million at Christie's in New York in November, a salesroom record for the artist. "Those pictures are almost a brand in and of themselves," Cromwell said. "Anyone who wants something that screams 'Twombly!' would go for that picture." Photo: Barnes & Noble Inc. Chairman Leonard Riggio. Photographer: Amanda Gordon/Bloomberg

MARCH 2013

Artful Advice

"Wendy Cromwell spoke with Meredith Mendelsohn about her approach to collection building and her top picks on 1stdibs."

DECEMBER 2014

Christie's CEO Murphy Steps Down

Despite the auction houses' shake-ups, art advisers say the person at the helm of the company largely doesn't influence sales decisions, which are mostly handled by specialists. "I don't think it's going to hurt either auction house, as long as they're offering consignments to people," said Wendy Cromwell, an adviser and president of Cromwell Art LLC.

NOVEMBER 2014

Art Advisors: Are They Worth It?

The art market's explosion has spawned an industry of art advisors to new and seasoned collectors. A tour with an advisor and a client.

It was bound to happen: As the market has exploded in recent years, legions of scholars, former gallery owners, and others have gone into business as art advisors, offering their services to help folks build a smart art collection. Walk into any big art fair and you'll bump into dozens of these creatures, maybe hundreds. But should you hire one? Good art advisors coach everyone from the greenhorn needing an education to the aficionado hunting down specific works to fill out their collection. Karen Boyer runs the art...

OCTOBER 2014

Galleries Go Beyond the White Cube

...It's a tactic that makes Frieze London—which has also had a welcome revamp—look sharper, and acts as an antidote to fair fatigue. This "keeps the viewer's experience fresh; and let's face it, it's hard to keep asking your artists to produce for each fair", says the New York-based art adviser Wendy Cromwell. It also boosts morale for the bigger dealers, like Hauser & Wirth, which exhibits at nine fairs a year. "It's a breath of fresh air and has been a huge amount of fun," says Neil Wenman, a senior director of the gallery. Its sales yesterday included one of the stand's centrepieces, Rashid Johnson's Untitled (daybed 5), 2012, for $90,000. There are, however, generally fewer works on the more curated stands, so it can be commercially risky—and bespoke carpets, wooden floors and stage lighting do not come cheap. Christoph Gerozissis of Anton Kern says that the tweaks he made to his booth added around 20% to the cost, which can already run into six figures. This option is not available to all. Cromwell says: "Large-franchise galleries can afford to break the mould and take the risk." Smaller galleries that are selected for Frieze's Focus section on the back of one project cannot afford not to. But those in the middle tier have to rely on the tried-and-tested format, which lends itself to more immediate results. "They can't afford to invest in a booth without selling," says the Brussels-based collector Alain Servais... Photo: Esther Schipper's stand (FL, C12) is decorated with cherry-blossom wallpaper made by Thomas Demand

JUNE 2014

Davos of Art World Lures Collectors to $4 Billion Fair

"It's like Davos of the art world," Wendy Cromwell, a New York-based art adviser who is attending for the 19th time, said in reference to the World Economic Forum, which holds an annual conference in Davos, about two and a half hours away. "Galleries are catering to a global class of wealthy, elite collectors." Photo: The world's largest modern and contemporary art fair, Art Basel, begins this week in Switzerland. Source: Art Basel

MAY 2014

Frieze Woos Billionaires with $375 Sleepovers, Pricey Art

"Most collectors believe it's a must-see event," said Wendy Cromwell, director of New York-based art advisory firm Cromwell Art LLC. "They have a really nice high-low strategy, with a good representation of high-end art and emerging art. It's taken them three years to get to this point." Photo: A white serpentine-tent houses 190 contemporary-art galleries from 28 countries. Source: Naho Kubota, Frieze

MAY 2014

Are Art Fairs Good Business?

"There are many art markets, and the proliferation of fairs is evidence of that," says the president of the Association of Professional Art Advisors, Wendy Cromwell. "Look at how someone like Marianne Boesky captures markets that don't cross-pollinate. She can do three fairs at once because she's part of that many different art markets." Cromwell cites Boesky's representation of both the blue-chip minimalist Frank Stella and Russian newcomer Kon Trubkovich.

APRIL 2014

Forgotten Artists Monetized as Millionaires Buy History

..."Whether the artists are old, dead or overlooked, people are turning over all the stones," said Wendy Cromwell, founder of Cromwell Art LLC and president of the Association of Professional Art Advisors in New York. "It's a function of a global market. Dealers have to have new material all the time."... Photo: "Made in Japan," a 1963 assemblage by Martial Raysse. Last year, the work from the collection of French billionaire Francois Pinault was included in Raysse's first New York exhibition since 1970. Courtesy: Luxembourg & Dayan Gallery via Bloomberg

DEC. '13 - JAN. '14

Bring In the Experts MIAMI INDULGE

"I've never seen an art advisor advertise," says Wendy Cromwell, President of the Association of Professional Art Advisors, which bills itself as "the only organization that promotes and upholds ethical practice in the advisory field." Cromwell suggests two ways to begin the search: ask the advice of a trusted art dealer and search the APAA website. Before you engage an advisor, research their credentials. Find out much experience that person has in the art world, and in what capacity. Cromwell recommends someone with at least five years experience, either as an art advisor or in a gallery, museum or appraisal company, "because you are relying on this person for her relationships, and it takes a few years to build those relationships." Ask for references of other clients, then call to find out if those clients are satisfied.

DECEMBER 2013

Just How Fresh Can You Get?

Over the past five years, new bodies of work have increasingly been given their debuts at art fairs, and not just at exhibitions in art dealers' galleries. "It is a phenomenon," the art adviser Wendy Cromwell says. "The pace of information is so much faster that clients don't want to wait for a gallery show to see new work, and galleries can't afford to wait either." Some see a downside to this development. Andreas Gegner of Sprüth Magers (L16) says that his gallery avoids asking artists to make work for fairs, because it "can end up looking like art-fair material and puts unfair pressure on the artists—you'd have to ask them for a new piece every month". And Cromwell says that the trend encourages artists to produce homogenous works. "People will see something they can't get and the gallery says: 'Don't worry, we'll have one at the next fair,'" she says. Fair-ready work can also look rushed. "I won't say it's a minus, but it certainly isn't a plus if it was made under deadline pressure, barely in time to be screwed to the wall," says the art adviser Todd Levin, the director of the Levin Art Group.

NOVEMBER 2013

Sotheby's Rings Up $380.6 Million at Contemporary Art Sale, Sets Warhol Auction Record

"I remember when we were shocked that works on paper were selling for half a million dollars," New York art advisor Wendy Cromwell told A.i.A. by phone after the sale. "There's no longer the same kind of snobbery about the support the work is executed on." Andy Warhol, Silver Car Crash (Double Disaster), 1963, silkscreen ink and spray paint on canvas, 105 by 164 1/8 inches. Courtesy Thomas Ammann Fine Art AG, Zurich.
Tax Savvy ART + AUCTION FEBRUARY 2014
The Year Ahead: Expert Art Predictions for 2014 ARTSPACE JANUARY 2014
Paint, Canvas, Action! THE ART NEWSPAPER OCTOBER 2013
Artworks Going Once, Twice… CRAIN'S NEW YORK BUSINESS OCTOBER 2013
Artful Advice (interview) 1ST DIBS MARCH 2013
The Billion-Dollar Season ART + AUCTION JANUARY 2013
Warhol Painting of Mao Tops Auction at Phillips THE NEW YORK TIMES NOVEMBER 2012
Biggest Contemporary Art Auction at Christie's ART IN AMERICA NOVEMBER 2012
US Art Dealers Make London Scene a Battleground THE GUARDIAN OCTOBER 2012
The Association of Professional Art Advisors 1ST DIBS 2012
Pros Give New Look to Old Art LUXE SUMMER 2012
Setting the Standards ART + AUCTION OCTOBER 2010
Room with a View INTERIOR DESIGN NOVEMBER 2009 (8MB)
Mansion in the Sky INTERIOR DESIGN SEPTEMBER 2009
Pros Give New Look To Old Art THE WALL STREET JOURNAL AUGUST 2004
VIDEO
Insight: Contemporary Art CNN DECEMBER 2006
DOWNLOAD FULL PRESS DOSSIER (13.3MB)